ONE PAGE WEBSITES
If you are wanting to take the first step and finally get a presence on the internet, but don't want to spend too much, a one-page website is the solution for you
MULTI-PAGE WEBSITES
If you are wanting to provide more information about yourself or your business, at a marginally higher cost you can get a multi-page website.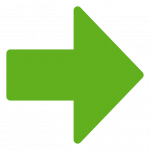 3 MONTHS FREE ADVERTISING
All our website design packages include three months free advertising on AssociationFinder.
A banner ad will be added to selected and relevant pages on associationfinder.co.za (maximum of 7 pages). AssociationFinder is the premier collection of over 2,000 South African associations, societies, federations, guilds, chambers, councils and trusts.